Flicker Standards Used by PMI Recorders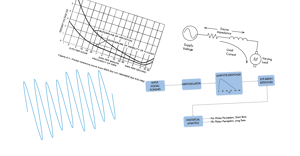 This white paper reviews Flicker theory and details the Flicker Standards that are used by PMI recorders.
Most PMI recorders have the ability to measure Flicker.
In many areas, adjusting load tap changers or voltage regulators based on known load patterns is required for good regulation.
Many models and options have the ability to measure to IEEE 141 (GE Flicker Curve), IEEE 1453 / IEC 6100-4-15 (IFL, Pst, Plt Flicker).
Flicker can be a very irritating power quality issue and can also be very hard to resolve.
In order to fully understand the differences between the flicker standards, it's a good idea to review general flicker theory...
This White Paper Includes:
Flicker
Flicker Causes
Flicker Standards
Flickermeter Breakdown
GE Flicker
Pst Flicker
Plt Flicker
IFL Flicker