Impact of Solar and Electric Vehicle Power Systems on Residential and Utility Voltage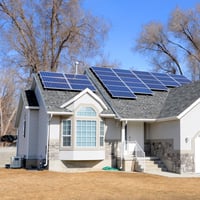 Read the impact of solar photovoltaic installations on electric utilities.
With the growth of PV residential installations and increased incentives, many utilities across the nation are investigating in the impact of both residential and industrial installations upon their existing electrical infrastructure.
This case study examines one such project at North Attleboro Electric Department in Massachusetts.
This Whitepaper Includes:
Initial Conditions
Residential PV Power Trending
Solar PV Power Profile