Finding the Source of Harmonic Problems Using Harmonics and Phase Angle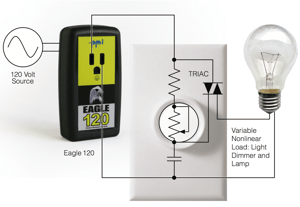 Read how to identify the source of harmonic distortion and why it is important for distribution system control.
This whitepaper explores the feasibility of using a common measurement point between the source and load to determine the source of harmonics using only harmonic phase angle.
Finding the source of significant harmonic distortion observed on a power system is an important part of being able to control the distortion. When harmonic distortion occurs in a distribution system, sometimes it is not apparent which customer is responsible for the power line distortion.
At this point it is important to formulate a strategy of determining the origin of the power distortion in order to put in place a barrier to keep the distortion from propagating into the rest of the distribution system and on to other customers.