Introduction to Harmonic Bar Charts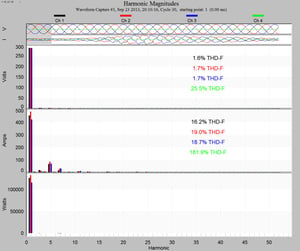 Read

how to monitor, troubleshoot and maintain power distribution systems using harmonic bar charts.
The harmonic bar charts available in Provision will show the harmonic content details of any captured waveforms. Since raw captured waveform data is used, the harmonic bar chart can show individual harmonic levels without having to record separate harmonic stripcharts in advance. The bar chart display is also an easy way to view all harmonics at once...
This Whitepaper Includes:
ProVision Harmonic Bar Charts