Merging Recordings in ProVision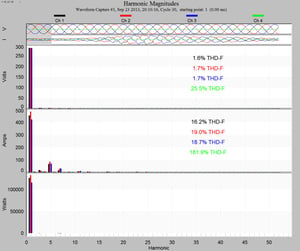 Read how to analyze two recordings in one ProVision workspace.
ProVision software provides many useful tools and features for analyzing recordings downloaded from PMI's line of power quality devices. The File Merge utility allows separate recordings to be combined into a single recording for easier analysis and file management.
This Whitepaper Includes:
How to Merge Files in ProVision
What Can't be Merged
What is Merged
When to Use File Merging