Power Quality in Traffic Signal Cabinets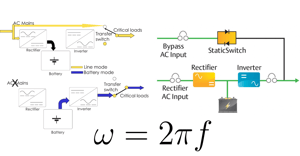 Our NEW white paper details how to troubleshoot traffic signal problems to root PQ issues.
Traffic signal cabinets play a critical role in today's society.
A modern cabinet often contains an entire power storage
and distribution system, along with sensitive, complex loads, and a "watchdog" device ready to lock the system out on misoperation.
The voltage monitoring and logging provided by cabinet devices are rudimentary, and at best may only suggest a PQ problem.
Understanding the cabinet power architecture, especially inside the UPS, is needed to quickly diagnose and solve a PQ problem and determine whether the cause originates inside or outside the cabinet.
An overview of cabinet internals is given here, along with implications on PQ monitoring. Recommendations for PQ monitoring are also presented.
This White Paper Includes:
Cabinet Architecture
UPS Types Relating to PQ
Example PQ Waveforms
Monitoring Recommendations