RMS Measurements and Harmonic Analysis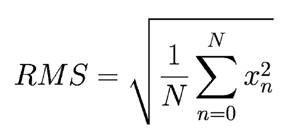 Read about the relationship between RMS values, harmonic amplitudes and THD for effective current and voltage PQ investigations.
The RMS value is used to quantify the overall "size" of a waveform with a single number. By extension, harmonic amplitudes can be used to describe a complex waveform with just a few non-zero values. Understanding the relationship between an RMS value, harmonic amplitudes, and the total harmonic distortion (THD) of a waveform allows for a faster and more effective power quality investigation when faced with voltage or current distortion problems...
This Whitepaper Includes:
Brief Review of RMS Definition
Harmonics
Parseval's Theorem
Effects of RMS Value on THS (and vice versa)