Top Ten Field Tips for PMI Recorders and ProVision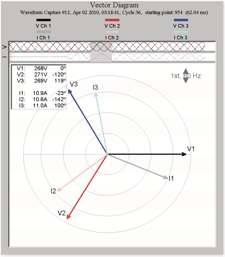 Read our field tips for PMI equipment, ideal for PQ professionals in the field.
1. Use the Right Current Range
All modern PMI CTs offer adjustable current ranges: the iron-core TLARs are 20A or 200A (defaults to 200A), and the Flex CTs are 100A, 1000A, and 5000A (defaults to 1000A) full scale.
2. Don't Forget Histograms and Daily Profiles
The cycle histograms and daily profiles are important, but often forgotten record types.
3. Use Initialization Templates
At least a third of all the files we see at PMI have the default stripchart settings enabled.
4. Get the Most Out of Waveform Capture
Waveform capture is one of the most powerful record types in the PQ arsenal...