Understanding IEEE Flicker, IFL, Pst, Plt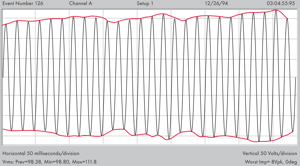 Read why IEEE 1453 is the suggested method for accurately measuring flicker.
This whitepaper covers and explains three of IEEE's most common Flicker definitions: IFL, Pst and Plt. The GE Flicker Curve and how other measurements standards compare to the GE Flicker Curve will be covered briefly...
This Whitepaper Includes:
Flicker Defined
Cause of Flicker
Standards of Flicker
Flickermeter Measurements
Functions of IEEE 1453 Flickermeter
Flickermeter Definitions & Equations
Source of Flicker